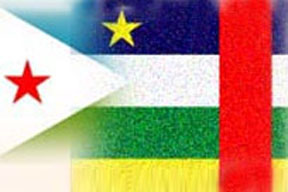 Westchester County is rich in African American history and offers interesting and compelling ways to experience the contributions that people of African descent have made to our unique American identity.
Minority and women enterprise businesses
Minority and women enterprise businesses (MWBEs) should take advantage of the online registry designed especially for them. Once registered, MWOBs will be sent automated e-mail notifications of relevant business opportunities according to pre-selected business categories. Separately, county government contracts can be searched online. This application allows all firms to easily search and view business opportunities with the county.
Neuberger Museum of Art
Consider a trip to the Neuberger Museum of Art at Purchase College to view its outstanding collection of African art. It's strongest in the arts of central Africa, however, major objects offer artistic insights into more than 30 cultures and span a geographic area from Mali to Mozambique.
Guide to African American History and Heritage
A great way to learn about African American history in Westchester is to download and read the Westchester County Guide to African American History and Heritage.
Family Justice Center
The Family Justice Center helps victims of domestic and dating violence, sexual assault and stalking to find safety, protection from their abuser, legal help, counseling and other free services from the center's professionals and volunteers. With all the services in one secure location -- the Westchester County Courthouse complex in White Plains -- victims no longer have to go from place to place, re-telling and re-living their stories of abuse with each agency or provider.
Learn about college scholarships, loans and other college financing available to African American and minority students.